Discover our selection of convenient
inflatable
poufs with unique
covers.
Poufs are often heavy and not easy to store, carry or move around. That's where the inflatable Zetuké poufs make the difference. Their
compact size
when deflated is 3 times smaller than regular poufs, which makes it easy to transport (allowing for lower delivery fees), gift or store them.
The idea of an inflatable pouf
The idea came along when my sister was moving abroad. As she was settling in a small apartment, she was looking for affordable ways to make the place feel welcoming and at home. Knowing that this place would only be temporary she was looking for affordable but at the same time versatile home decor and furniture. She loved the look of bohemian style poufs but did not like the price tag. Along came the idea to make more affordable poufs that are at the same time functional in small apartments. Making an inflatable pouf does not only lower the price tag, it allows for easy storage to make room in small apartments when needed.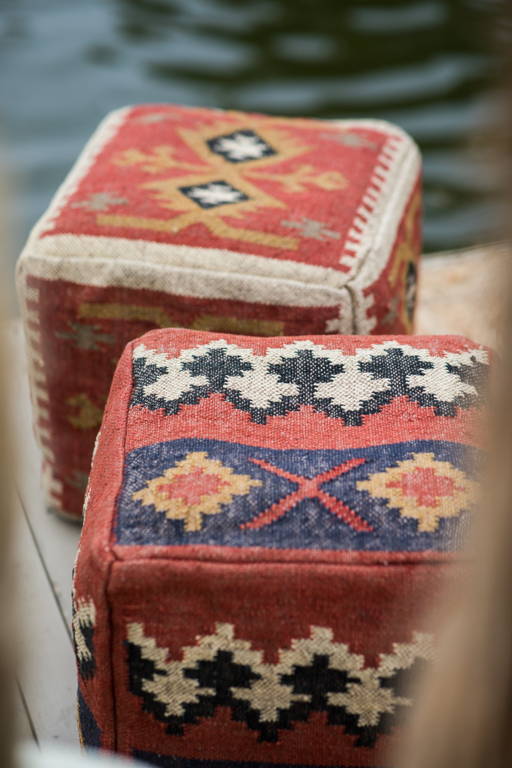 We reached our Kickstarter goal
In order to start the production of our inflatable poufs, we needed €9500. We pitched our idea of the inflatable Zetuké pouf on Kickstarter and thanks to all the support, we reached our goal. That's how we were able to start the production of our poufs and to make them become reality.
You can rewatch the video of our Kickstarter by clicking on the play button.
How to build your Zetuké pouf
Are you wondering how the pouf works exactly?
Check out our guidelines below to see how you can inflate and deflate the pouf.