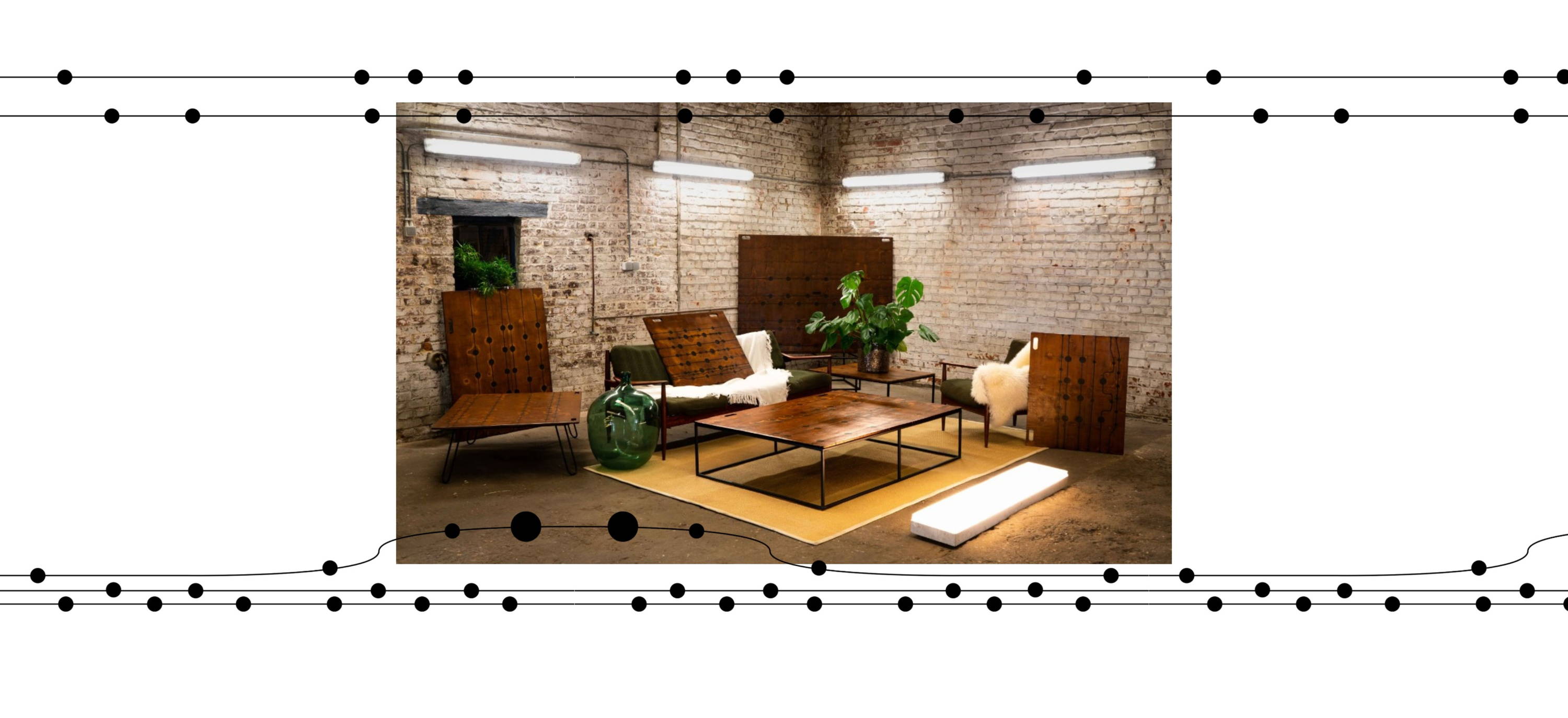 Get to know Leonard Buyse, the designer who makes his own tables out of recycled materials from a cardboard factory.

A few years ago, Leonard started his education at Howest Kortrijk as an Industrial product designer. During his education, his creativity and urge to do business increased and he was determined to bring his own product on the market some day. After graduating, he immediately started working, but soon he realized that a desk job was not what he wanted in life, that's how he started his own project called Industrial Kintsugi.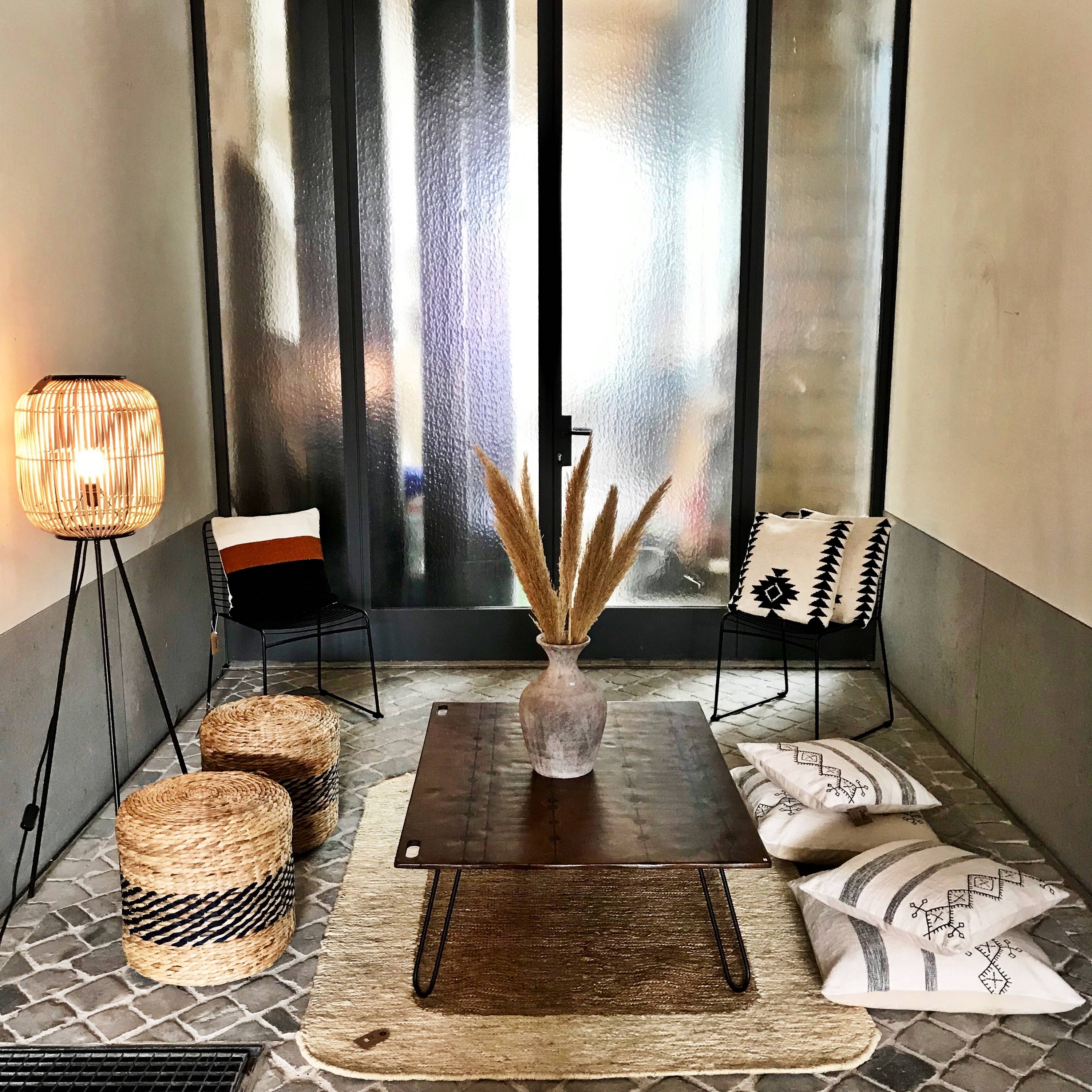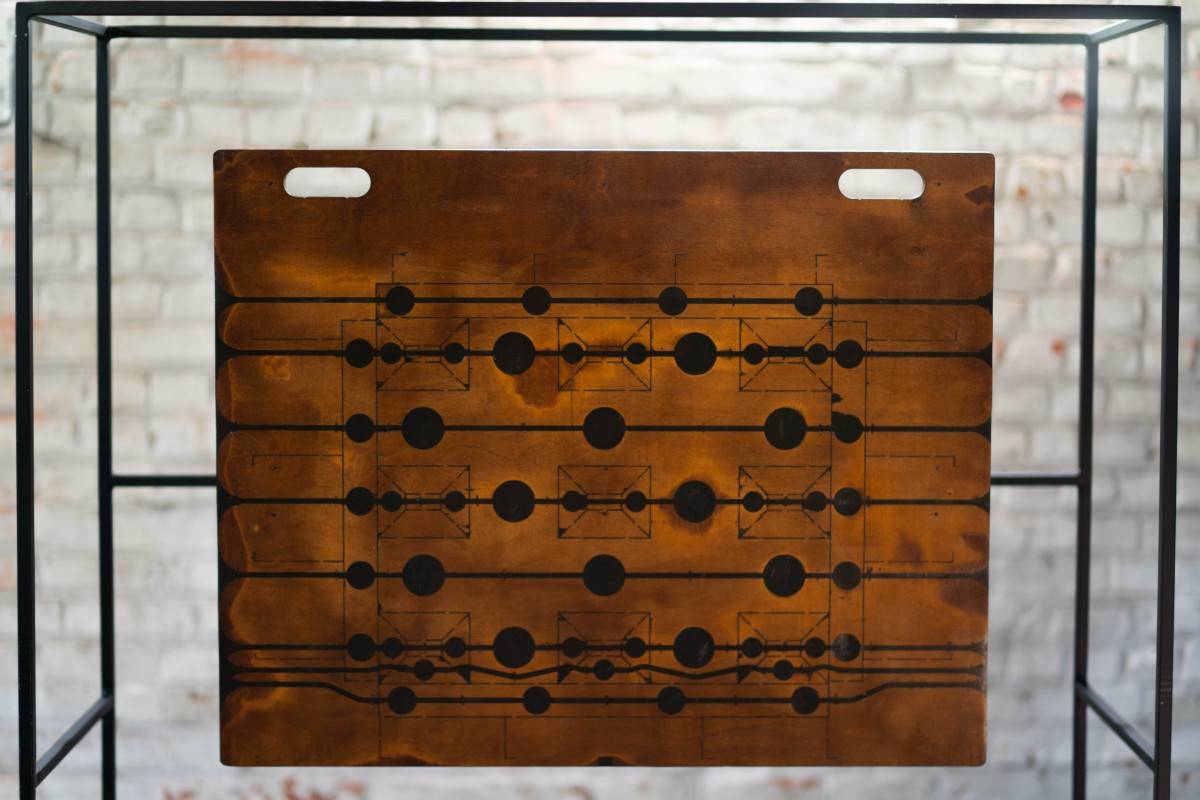 During his last year at Howest, Leonard had the possibility to do an internship at a cardboard factory. He did research about the production techniques which involved developing parts for die-cut shapes. He found out, that after these die-cut panels served their purpose they were kept in stock for a while and eventually got thrown away. The reason they get thrown away is the combination of the materials used and their shape, they are difficult and expensive to recycle. Not being fulfilled at his "desk job", Leonard contacted the cardboard factory and asked them if he could start experimenting with their old die-cut shapes and by doing so, reducing their disposal costs. Not really knowing how this would turn out, his proposal was received enthusiastically and his first project was a fact.

Why the name Industrial Kintsugi?
Kintsugi "The art of gold repair" is an art form that originated in Japan and was mostly used to repair broken ceramics and porcelains. The philosophy behind this technique is that a repaired product holds more value than the original state it was in. This is due to the amount of effort and craftsmanship needed to restore it. Once repaired, the object carries a history and the cracks are marks of its past. Based on this ancient Japanese art form, he developed an altered technique and called it "Industrial Kintsugi". The Industrial part refers to the origin of the panels and Kintsugi is the reference to craftsmanship and repairing of an object.
These handmade tables, made out of recycled die-cut forms are the perfect addition to your interior, whether its eclectic, industrial or bohemian. You can place them in the living room, hallway or why not in the bedroom. Each table and its patterns are unique, since each die-cut form is different. This makes them extra special. Apart from rectangle tables, Leonard is also able to make Industrial Kintsugi plates for on the wall, Industrial Kintsugi round tables, Industrial Kintsugi desk and Industrial Kintsugi customized table tops.

Industrial Kintsugi - SMALL
Measurements: The tables are available in different small sizes, all close to 88cm X 70cm X 35cm and 82cm X 66cm X 35cm.
Price: Between €300 and €400, depending on the dimensions.
Table legs: Round or straight.
Industrial Kintsugi - MEDIUM
Measurements: The tables are available in two different medium sizes, all close to 108cm X 76cm and 114cm X 84cm.
Price: Between €500 and €600, depending on the dimensions.
Table legs: Round or straight.
Industrial Kintsugi - LARGE
Measurements: The tables are available in different sizes, all close to 148cm X 106cm X 35cm and 166cm X 124cm X 35cm.
Price: Between €700 and €900, depending on the dimensions
Table legs: Round or straight.
Note: Each table is unique and has its own patterns and measurements. The tables might differ from the ones shown on the image. When interested in a table, please contact us and we will send you an image of the tables available. Below you can find an impression of what our table tops look like.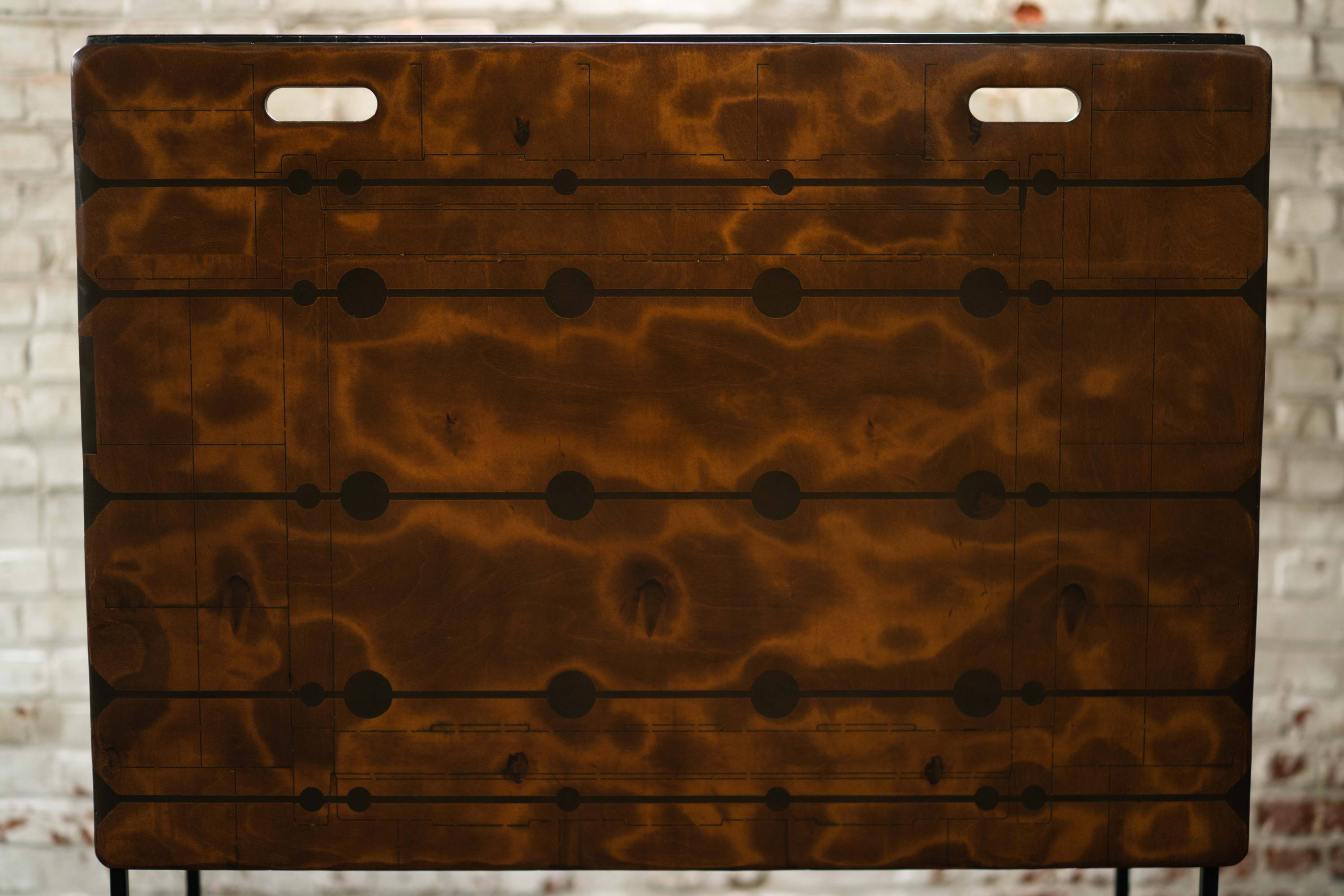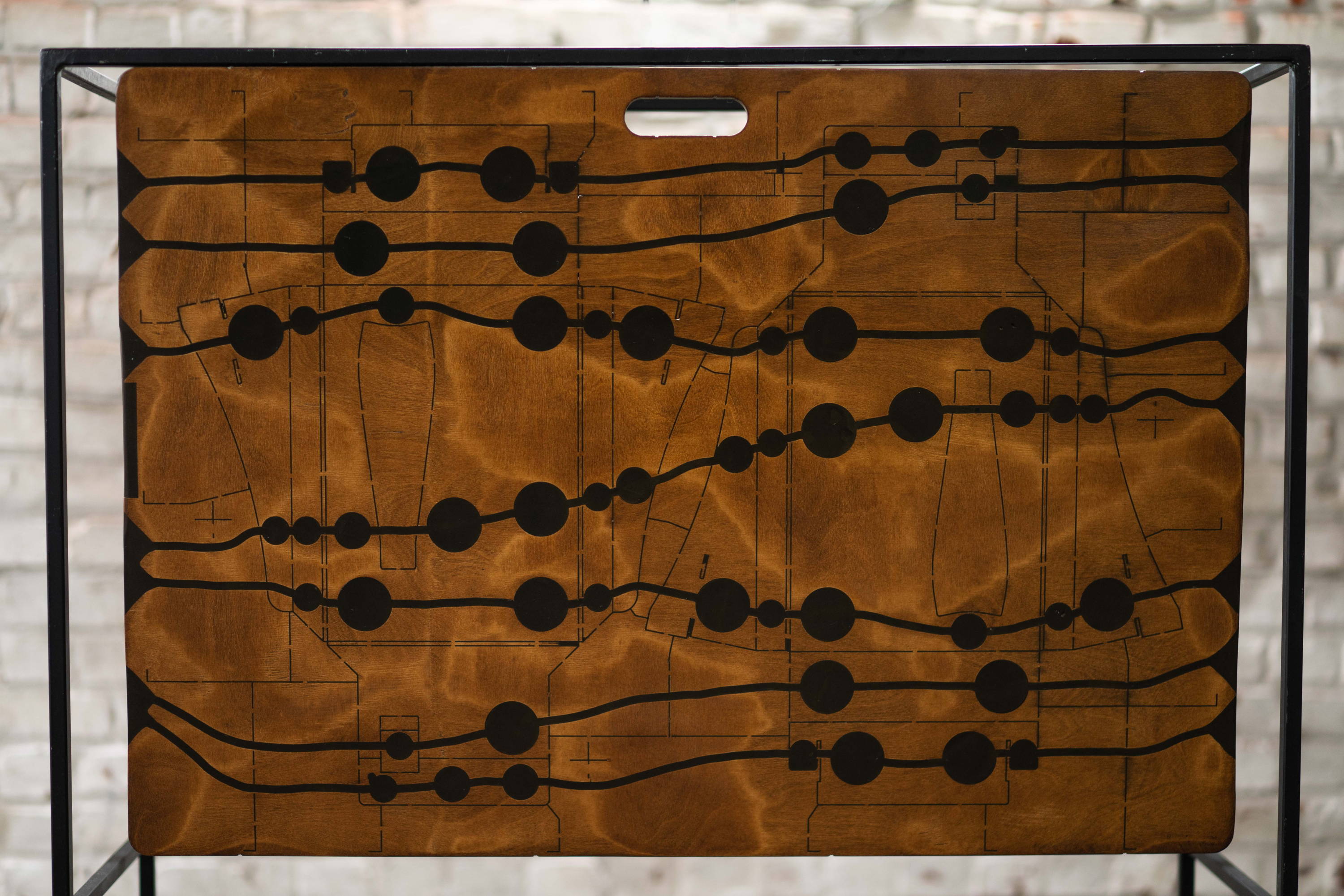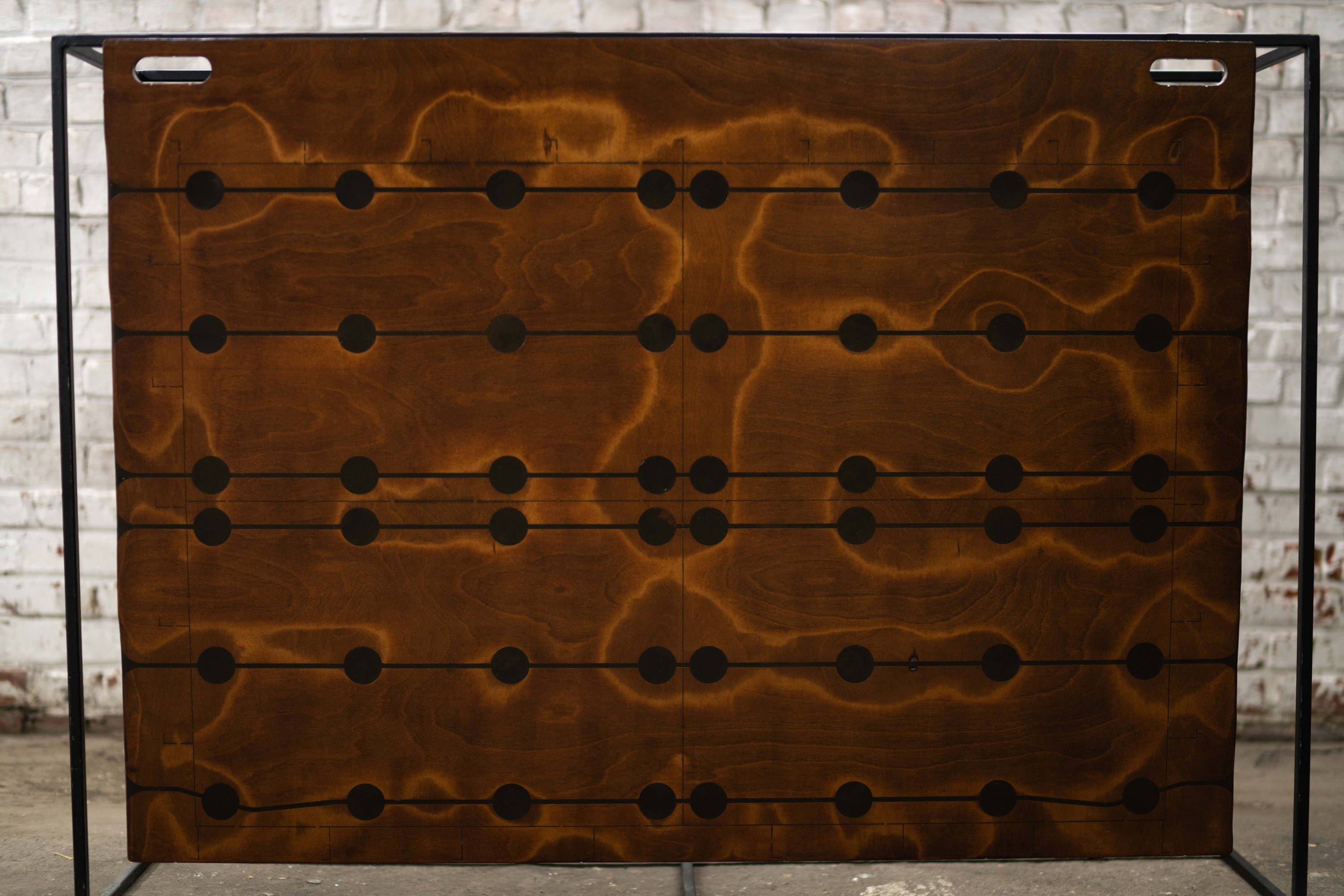 Clean the table with a rag. To protect the table top, it is advised to use mats to put underneath glasses and plates.

Do you want your own customized table? No problem, contact us through the contact form.
Each Industrial Kintsugi piece of furniture is unique and comes with a certificate.
Contact us if you are interested in Industrial Kintsugi by Leonard Buyse