How to bring the Ibiza vibe to your garden?
Our tips to bring the bohemian Ibiza vibes to your garden: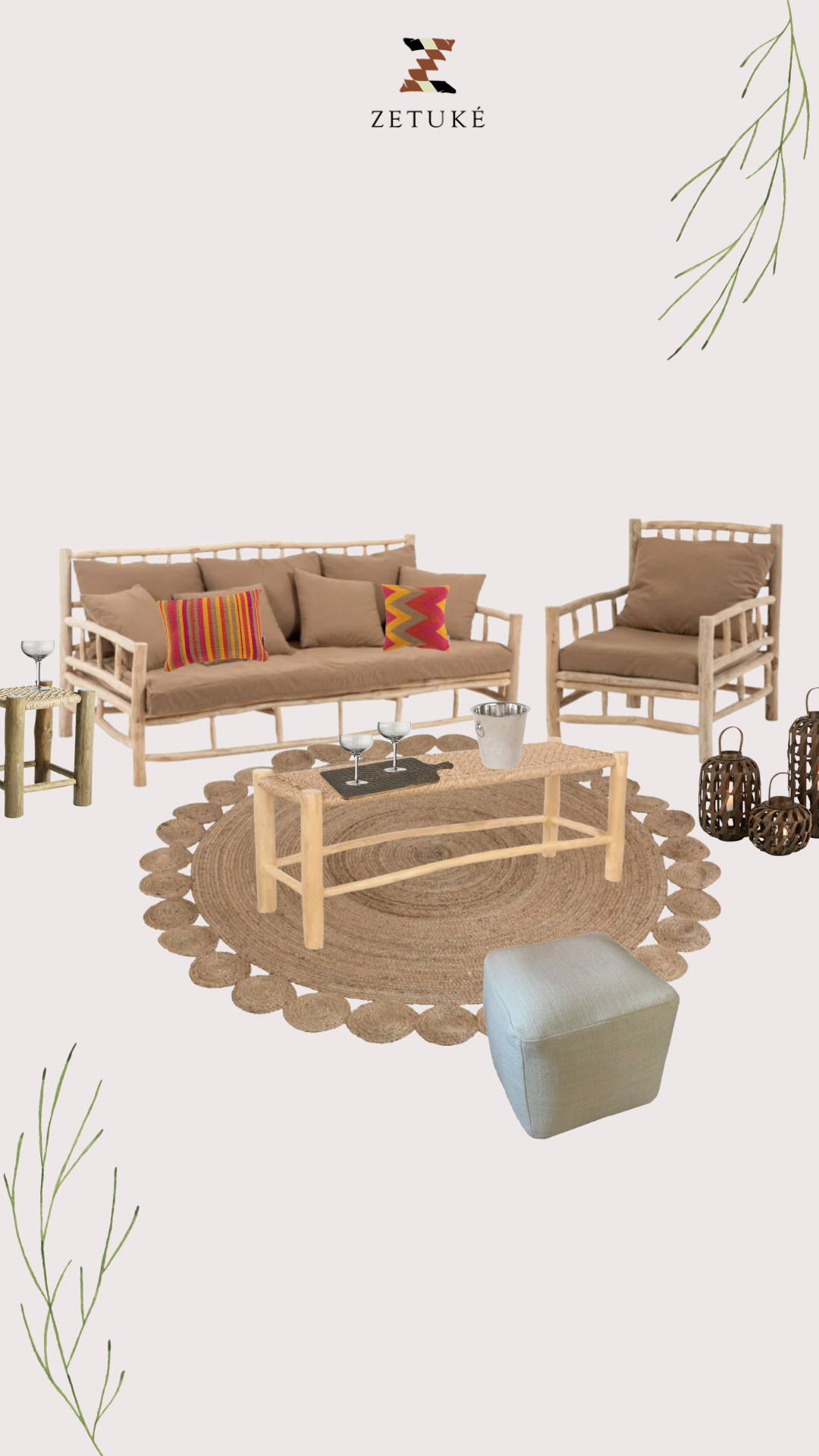 Choose natural materials for your outdoor furniture and decoration: rattan, teak, bamboo, cotton, etc. Their look and feel result in a relaxing atmosphere.

Add some cushions to your garden lounge set or bench. Make it comfortable and cosy for yourself and your guests, and enjoy the ultimate holiday experience. You can choose some colorful Killim pillows for example.

Go with colorsthat remind you of holiday destinations. Different kinds of whites and beiges, bright blues, calming greens, etc.

Light things up! Lightingis not only of great importance inside our homes but also outside. With the right kind of lighting, you can create a cosy and calming vibe. Perfect for enjoying the long summer evenings with family and friends. Lanterns are the perfect fit outdoors. And candles are always a good idea, am I right?

An outdoor floor rug is perfect to bring everything together, to bring cohesiveness. It's also very comfortable and it adds a luxurious feel to your outdoor setting. Imagine yourself in a boho luxury hotel near the seaside.
Make sure you have enough space to put down all your delicious snacks and drinks. Place an outdoor coffeetable in the centre of your setting and make sure you have some side tables as well. This way you don't have to stand up every time you want to sip your favourite refreshing cocktail.
Nothing says summer more than an unplanned get-together or BBQ in your garden. Make sure you have enough seating possibilities to have some extra guests join in. A small stool, a Zetuké pouf or a foldable chair are the perfect fit for these occasions.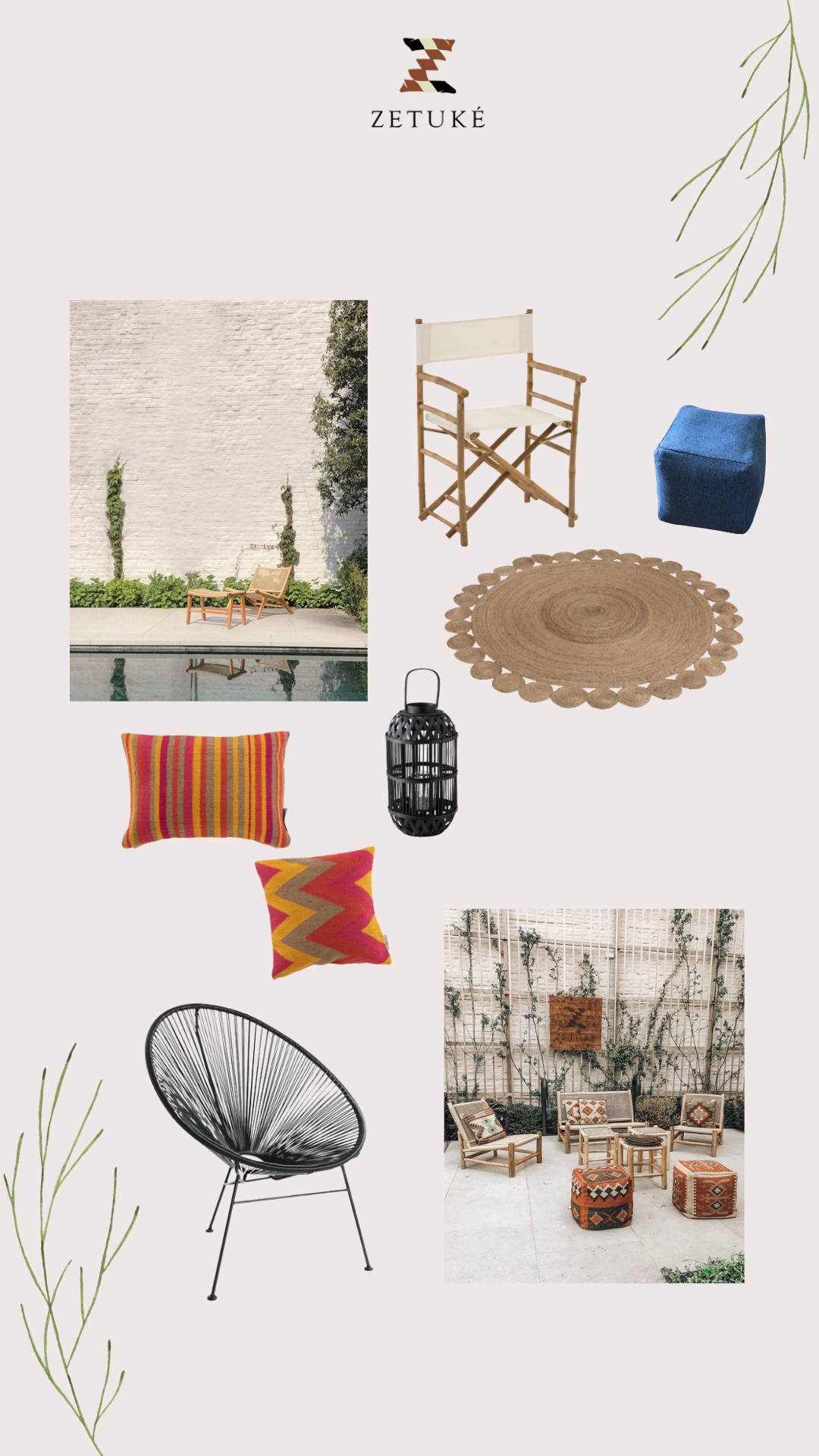 We hope that you will enjoy your summer days even more by applying our outdoor furniture and decoration tips!