Bohemian Autumn chill spots
Don't you love Autumn? Blue skies, light reflecting on the red, yellow and orange leaves that are falling from the trees. We couldn't resist to create some bohemian chill spots to enjoy the sunny Autumn days at the countryside. Dream away and get inspired. You can even shop the looks and recreate the bohemian atmosphere at home.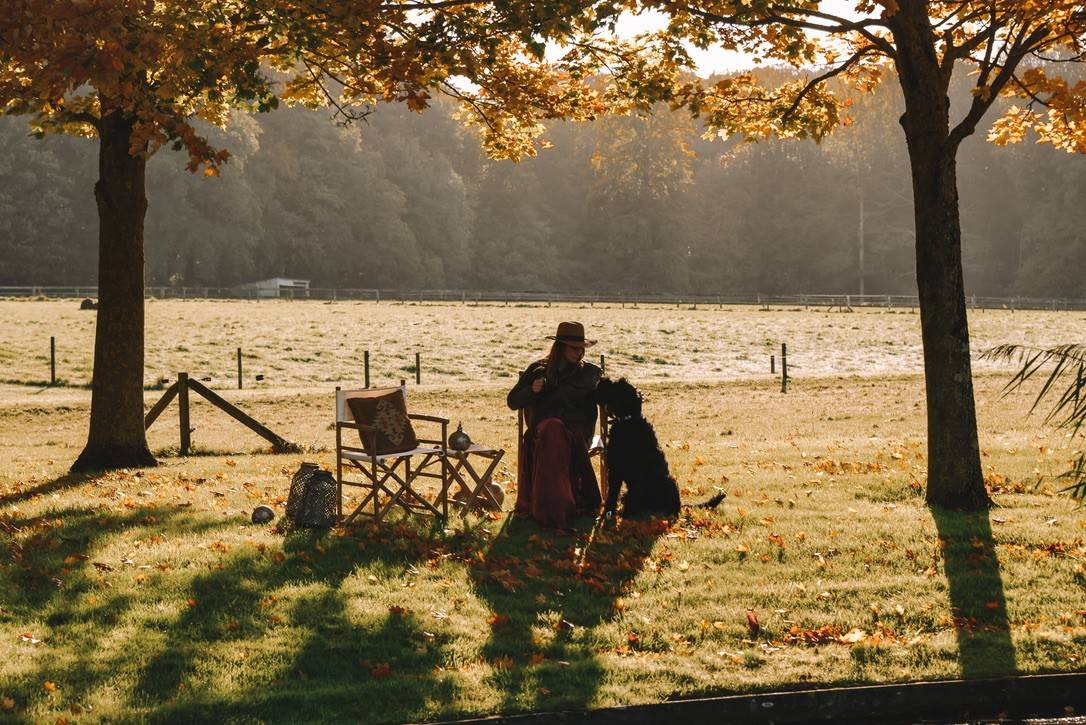 Picture perfect by the water
This is picture-perfect at any time of the year but in Autumn, when the trees framing the pond turn all manner of rustic shades, this place is truly breathtaking. Enjoy the view whilst being seated in our Zetuké foldable white director chair. As this chair is foldable and light, it is super easy to transport.

While you're enjoying the beautiful Autumn landscape, you might get a little cold. That's why we suggest to use a faux fur rug to keep your back warm and a colorful plaid to warm the rest of your body.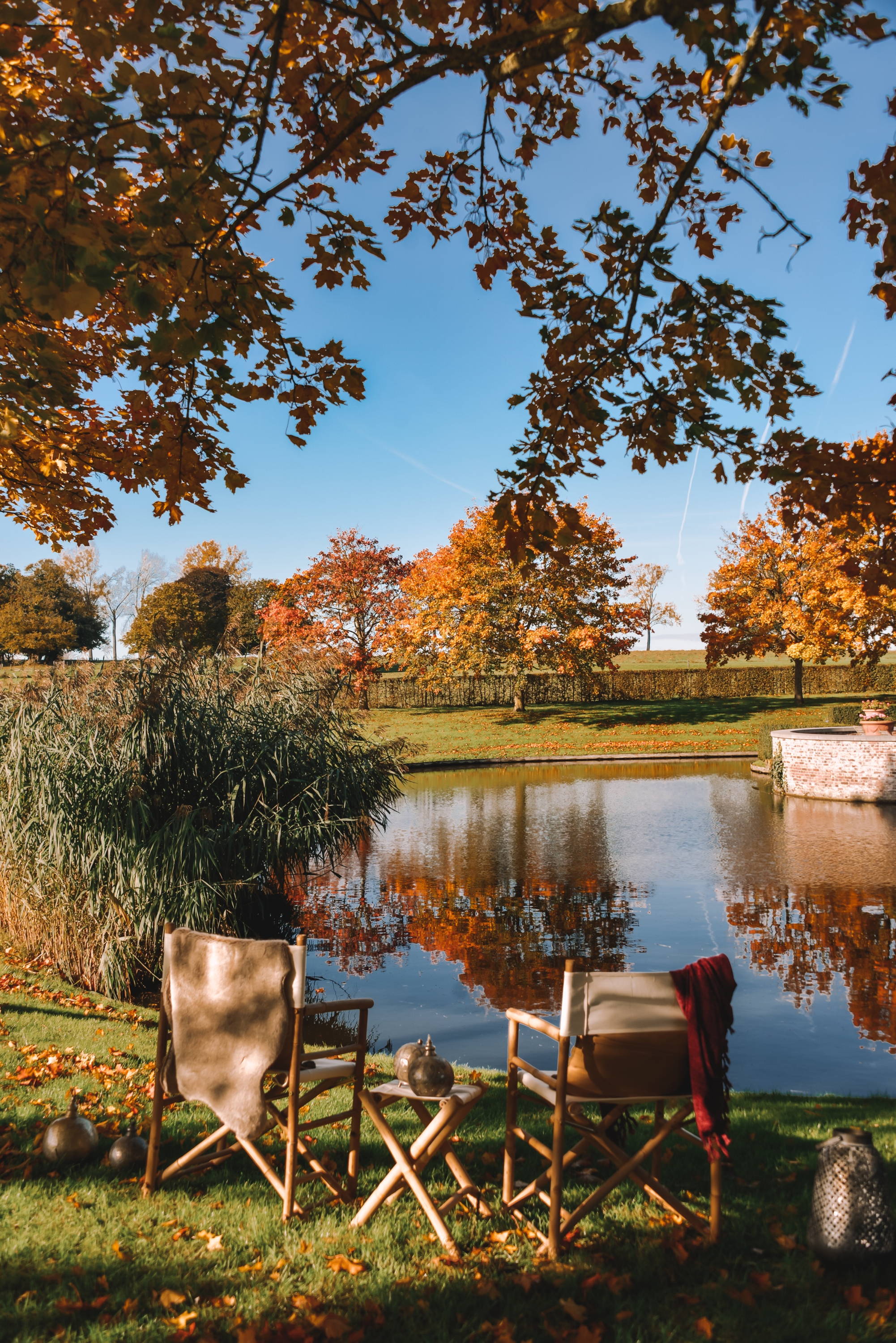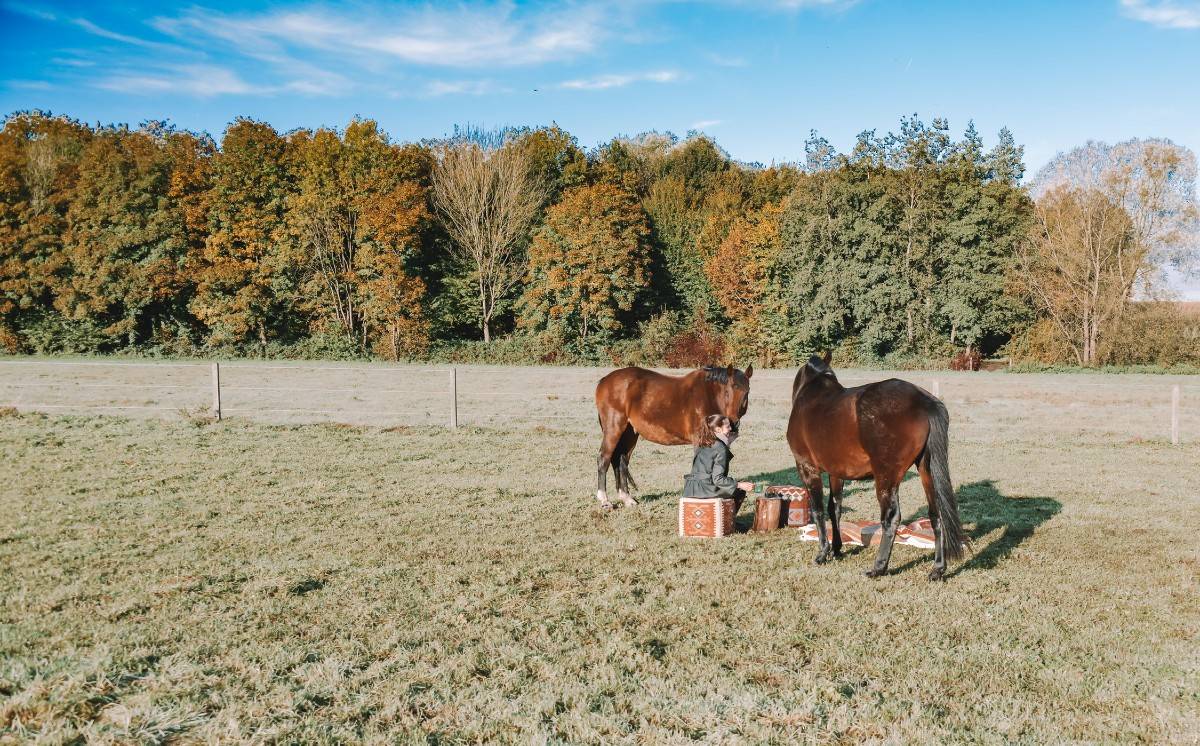 Find peace between the horses
Our bohemian home decor items and horses are the perfect match. As a horse lover myself, I could spend hours with them as they have a natural calming effect on me. My inspiration for the Zetuké home decor items comes from nature and the south-east. As you can see, the colors and patterns of the kilim pillows and kilim poufs are perfectly blending in.