Partnership with H16 (real estate)
Last month we decorated a beautiful, newly renovated house in Oosterzele for H16.
As a start-up company in the real estate sector, they give new meaning to houses and land. Their name refers to their parental home and business nest, located at Hoek ter Hulst number 16. In this way they want to emphasize the family character of their company.
It is always fun and challenging to partner up with other young entrepreneurs. One of the things we love most about entrepreneurship is being able to try out different projects and partnerships without losing focus on our main activities. In our case: offering bohemian, affordable pieces.
Make sure to follow the journey of H16 if you are looking for a new home close to Ghent as they provide housing for students, starters, families and businesses.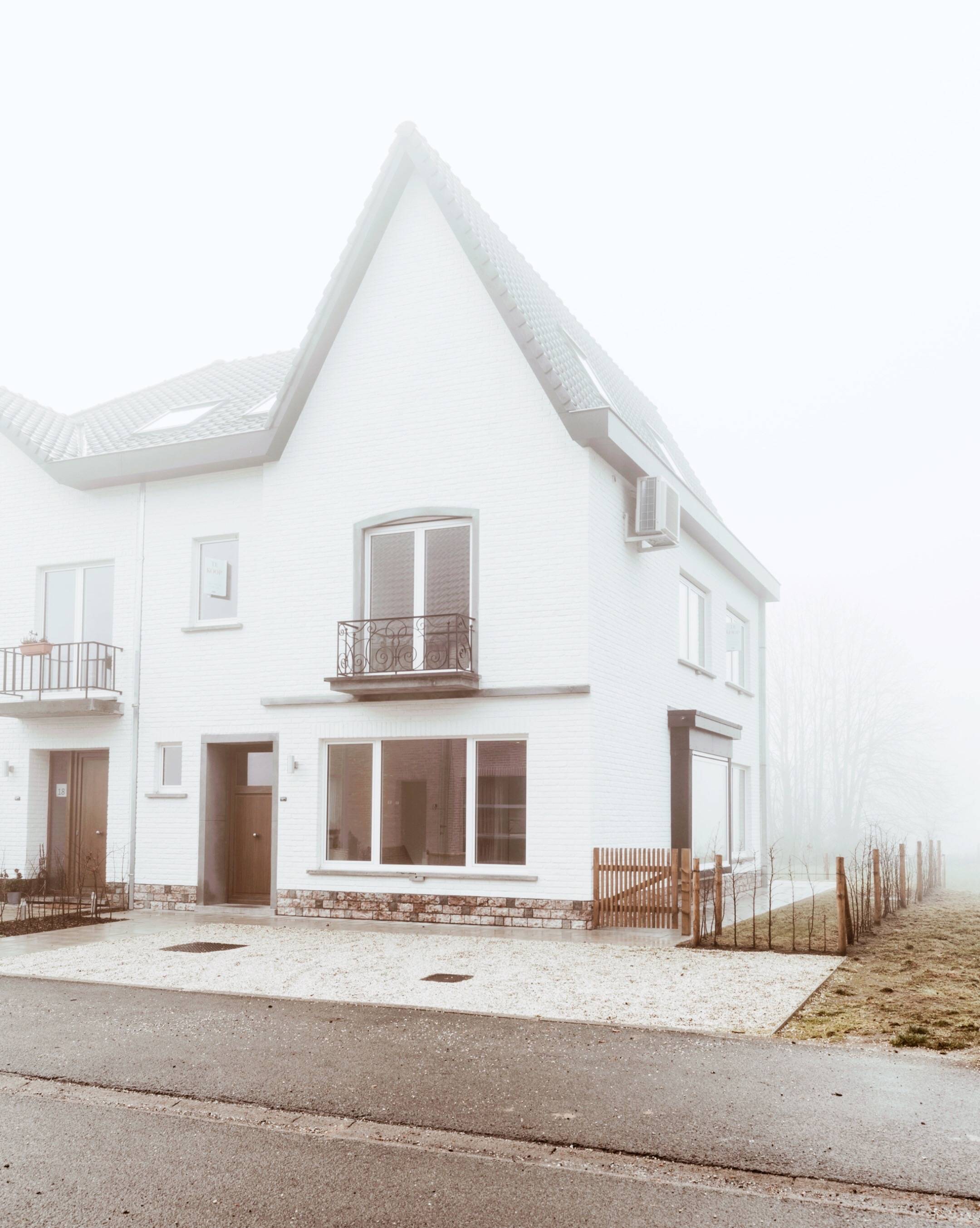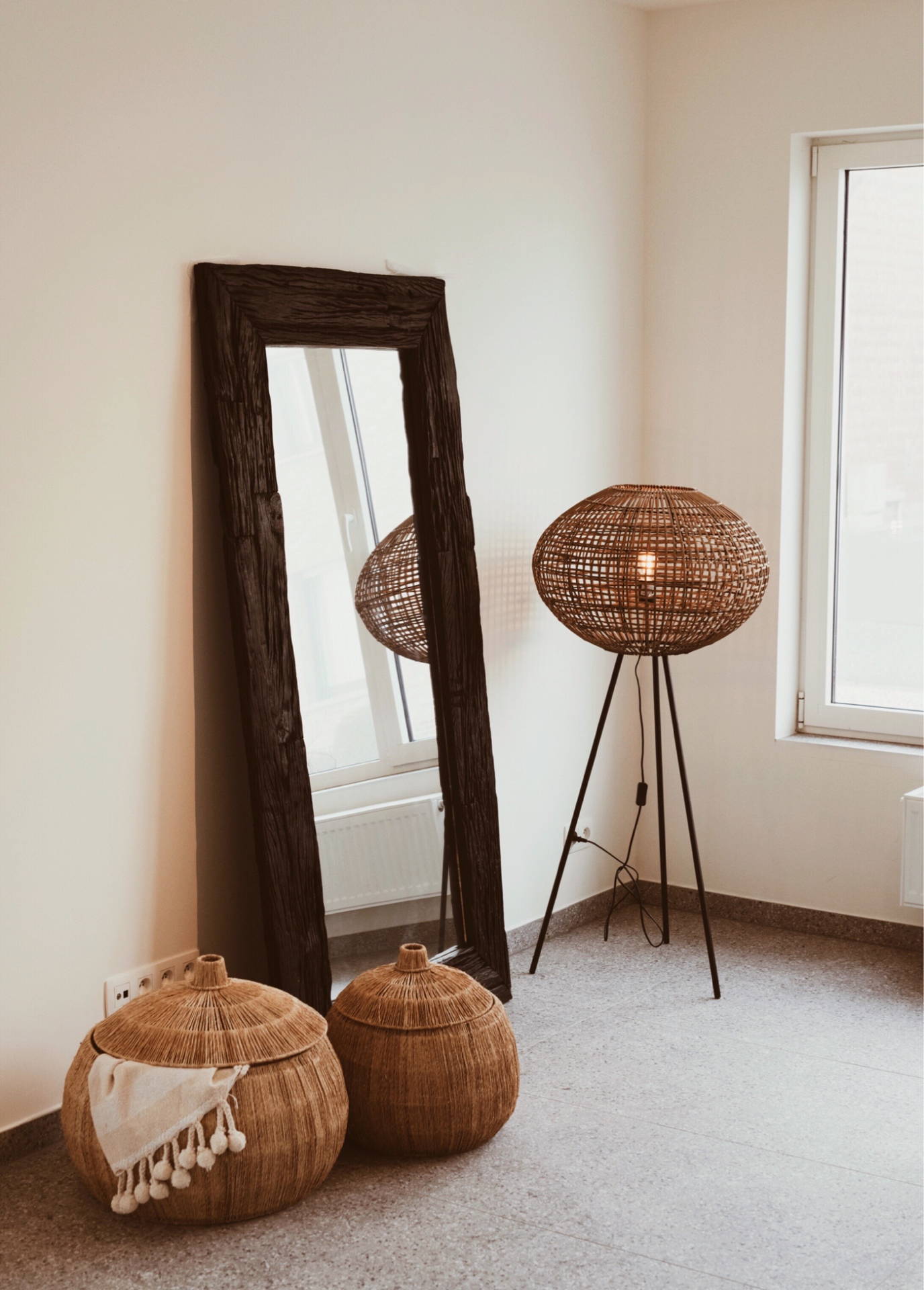 Quietly located, yet within walking distance of the village center of Oosterzele. Fully renovated family home with three bedrooms, all equipped with air conditioning. Spacious finished attic with many possibilities. Sunny terrace.
Do you like how we decorated this house? We brought the Ibiza style to this beautiful house and you can shop the look below. Remember, you don't need to be in Ibiza to feel like you are on holiday.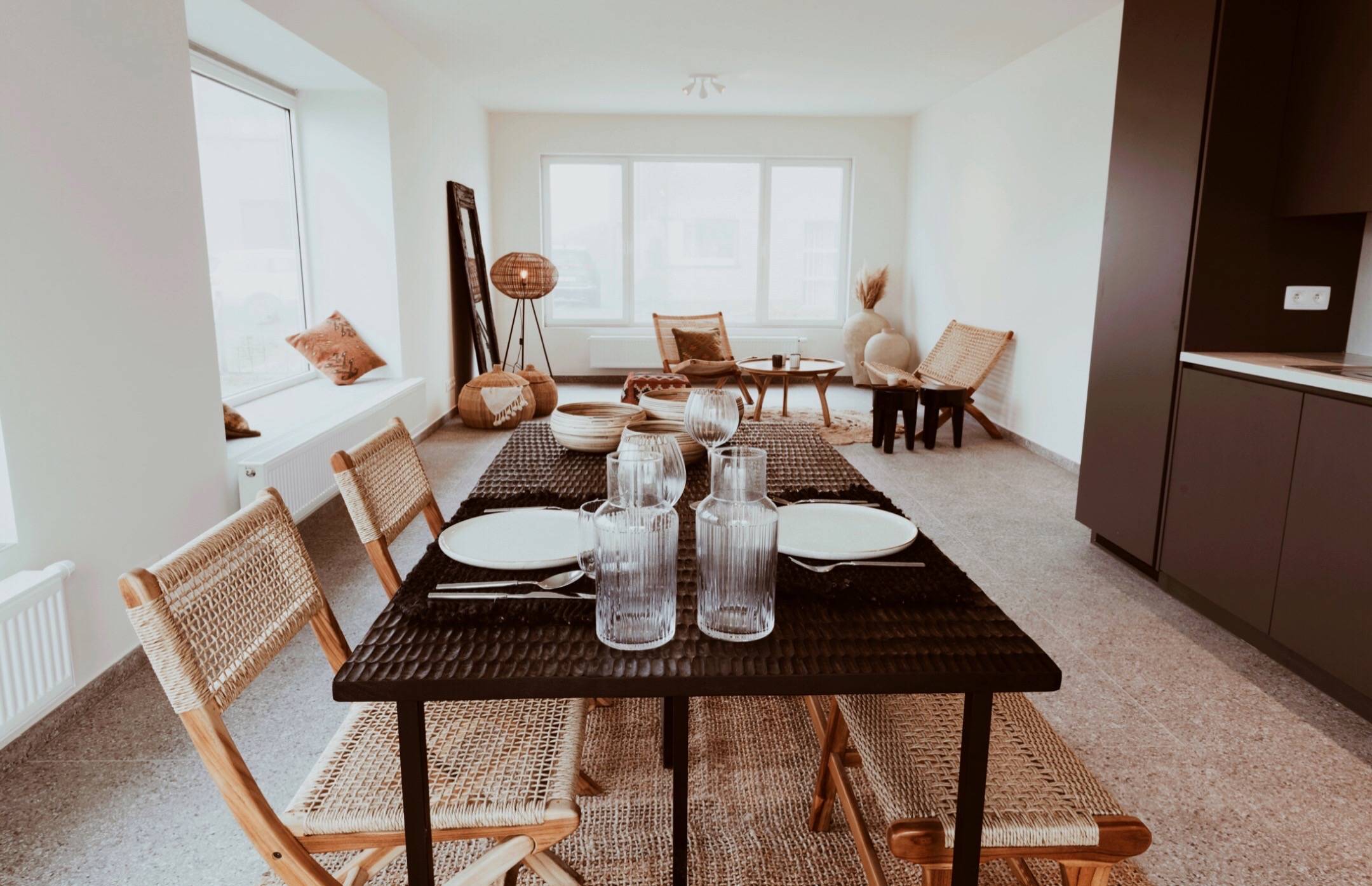 As this kitchen has a grey floor, we brought some wood and natural items to the room to give it some warmth. Our black mango wood table and natural teak chairs really complete each other with their contrasting colours. To make the room look bigger, we placed a jute rug with tassels underneath the table.
For table decoration we used our popular ribbed glassware, jute placemats and a set of striped bamboo bowls.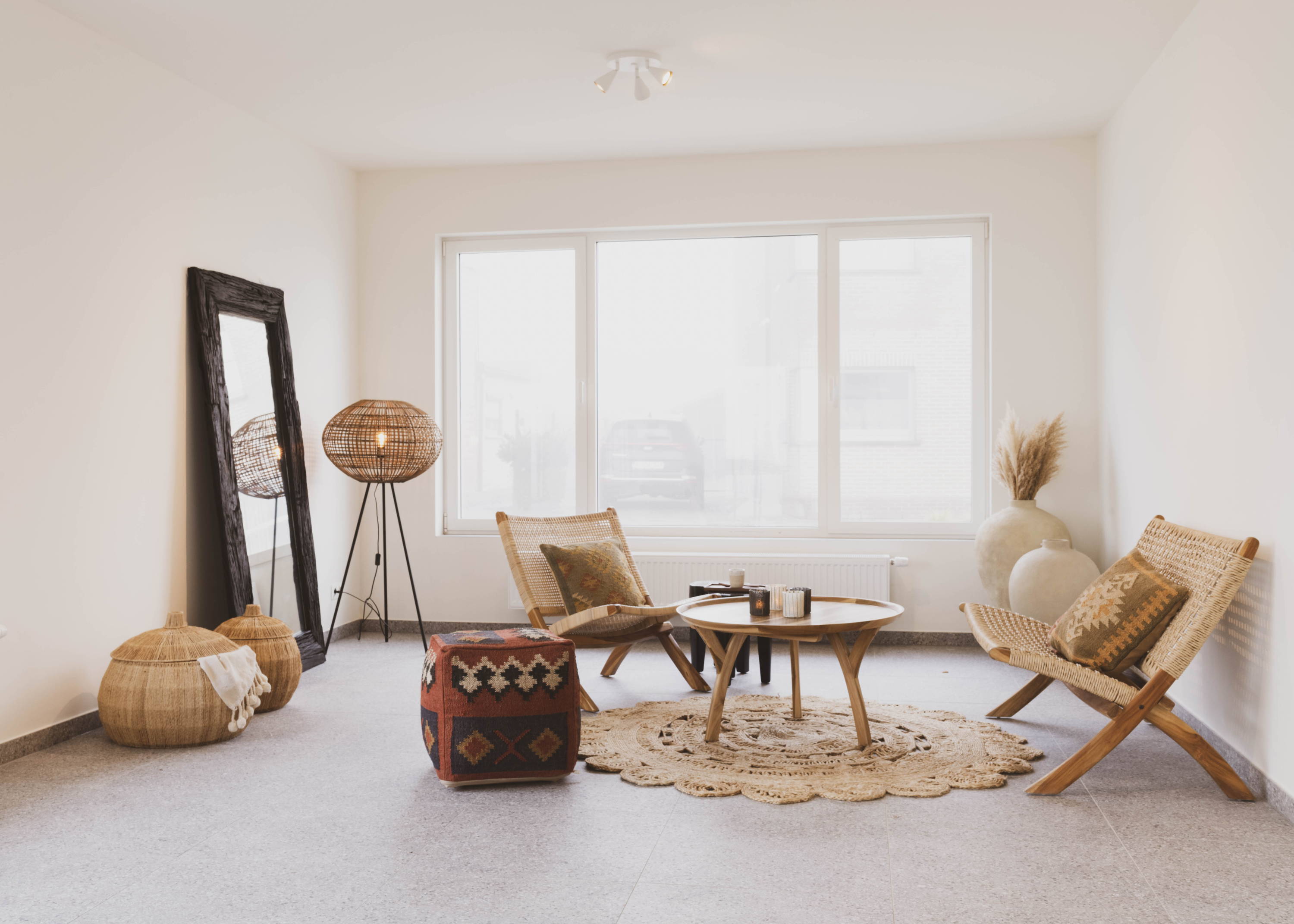 We used jute rugs, kilim throw pillows, and a rattan accent chair to complete this modern boho chic living room. The red, ochre, blue and green color theme give this space a tropical, Ibiza vibe. Our foldable rattan chairs help to balance out the colors while our rattan floor lamp adds extra light when needed.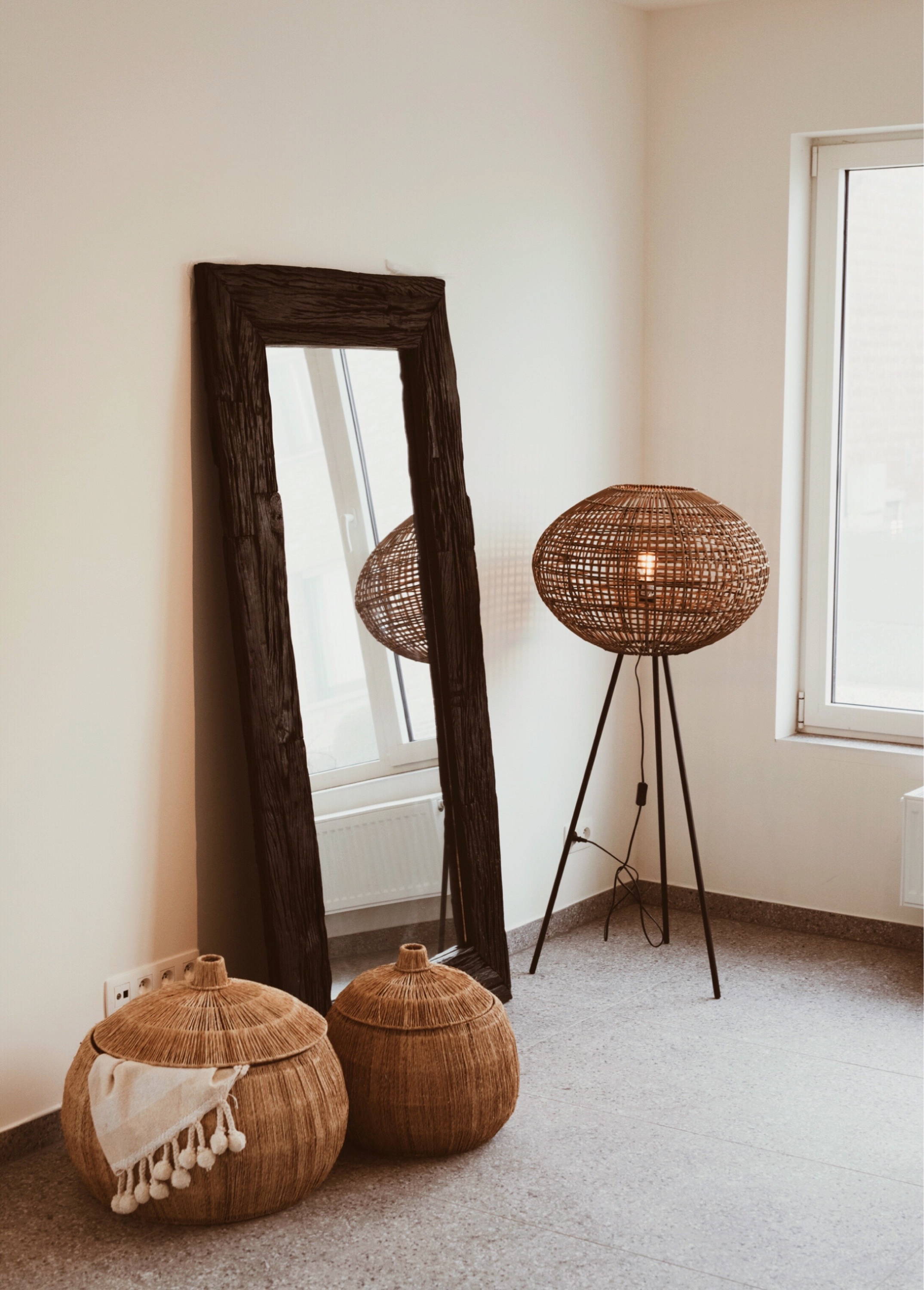 We decided to decorate the living room with our large mirror with wooden frame which added an instant boho feeling, while maximizing light and boosting the sense of space.
Plaids and throw blankets were put away in our natural storage baskets.